Favorite Series and Characters
Favorite Series and Characters
Email ablair@emsd37.org if you want me to add a new series or characters!
Click on the picture for a direct link!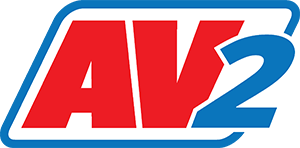 AV2 Library Book Link (need a book code!)
Learn more about your favorite characters!
The Secrets of Droon by Tony Abbott - author
Cam Jansen Mystery series by David Adler - author
Origami Yoda by Tom Angleberger - author and illustrator
Tiny Titans by Franco Aurelini and Art Baltazar- comic writers and comic artists
Ivy and Bean by Annie Barrows - author and editor
Madeline by Ludwig Bemelmans - author and illustrator
Franny K. Stein by Jim Benton - author
The Berestain Bears by Stan and Jan Berenstain - authors and illustrators
Beast Quest by Adam Blade - author
Field Trip Mysteries by Steve Brezenoff - author and artist
Clifford by Norman Bridwell - author and cartoonist
Flat Stanley by Jeff Brown - author
Bad Kitty by Nick Bruel - author and illustrator
Molly Moon by Georgia Byng - author and illustrator
Ash Mistry series by Sarwat Chadda - author
Narwhal and Jelly by Ben Clanton - author and illustrator
Magic School Bus by Joanna Cole - author
Heidi Heckelbeck by Wanda Coven - author
Geronimo Stilton by Elisabetta Dami - author
Garfield by Jim Davis - cartoonist
Good Dog, Carl by Alexandra Day
Pete the Cat by James Dean - author and illustrator
Llama, Llama by Anna Dewndey - author and illustrator
Mercy Watson by Kate DiCamillo - author
Olivia by Ian Falconeer - author and illustrator *This is the official Olivia YouTube Channel!
Corduroy by Don Freeman - author and illustrator
My Weird School by Dan Gutman - author
Ever After High by Shannon Hale - author
Princess in Black by Shannon Hale - author
"The Mouse Books" - Lilly, Chrysanthemum, etc. by Kevin Henkes - author and illustrator
Amulet by Kazu Kibuishi - graphic novel author and illustrator
Diary of a Wimpy Kid by Jeff Kinney - author and cartoonist
Lunch Lady by Jarrett J. Krosoczka - author and illustrator
The Chronicles of Narnia by C.S. Lewis - author
Froggy books by Jonathan London - author
Little Critter by Mercer Mayer - author and illustrator
Judy Moody by Megan McDonald - author
Stink! by Megan McDonald - author
Ordinary People Change the World a biography series by Brad Meltzer - non-fiction writer and comic book author
The Puppy Place by Ellen Miles - author
"Mouse Cookie Books" by Laura Numeroff - author
Magic Treehouse books by Mary Pope Osborne - author
Wonder by R.J. Palacio - author and illustrator
Amelia Bedelia by Peggy Parish - author
Junie B. Jones by Barbara Park - author
Timmy Failure by Stephan Pastis - author and illustrator
Big Nate by Lincoln Peirce - author and illustrator
Rainbow Fish by Marcus Pfister - author and illustrator
Captain Underpants by Dav Pilkey - author and illustrator
Dog Man by Dav Pilkey - author and illustrator
Peter Rabbit by Beatrix Potter - author and illustrator
Curious George by H.A. Rey - author and illlustrator
39 Clues by Rick Riordan - author
Harry Potter by J.K Rowling - author
Dork Diaries by Rachel Renee Russell - author and illustrator
Esperanza Rising by Pam Munoz Ryan - author and cover artist
Charles Schulz - cartoonist (Snoppy, Charlie Brown, Peanuts Comics)
Dr. Seuss this link takes you to explore Seussville! - author and illustrator
Informational books by Seymour Simon - author
A Series of Unfortunate Events by Lemony Snickets - author
Goosebumps by R.L. Stine - author
I Survived series by Lauren Tarshis - author
The Babysitter's Club Graphic Novels - by Raina Telgemeier (originally by Ann M. Martin) - authors
The Polar Express by Chris Van Allsburg - author and illustrator
Dragonbreath series by Ursula Vernon - author and illustrator
Scaredy Squirrel by Melanie Watt - author and illustrator
Calvin and Hobbes by Bill Watterson - cartoonist
The Little House books by Laura Ingells Wilder
"The Pigeon" books by Mo Willems - author and illustrator