Message from the Principal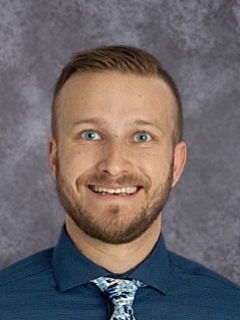 Parents & Guardians,
Welcome back to a new school year. This school year will be different than any other we have ever experienced. The district has been hard at work planning and preparing critical safety measures to meet the guidelines provided by the CDC and IDPH. We are eager to see students and continue to work with them after such a long hiatus of in-person learning.
This school year consists of two options for parents to select. Parents may opt for their students to participate in full remote learning for five days a week. We are calling this option EMSD Anywhere. Otherwise, students will be learning in a hybrid model where students are remote three days a week and attend school two days either on Tuesday/Thursday or Wednesday/Friday. The in-person school day will run from 7:40 am until 12:40 pm for elementary students.
We are asking that all students wear masks while at school, as well as use social distancing to ensure the safety of all those in attendance. Temperatures will also be taken at the door upon student arrival. All of these changes make this school year look different than what we are used to. We appreciate your patience and flexibility as we work through these new processes.
Ultimately, we look forward to helping all our Ridgewood students grow this year and cannot do it without you. We appreciate your partnership because together we do better.
Alex Mayszak, Principal
Do you Twitter? Follow us at @RidgewoodEMSD