Congratulations to Miss Acri for being the Tools for Teaching winner! Watch the WQAD news Wednesday to see the full story. We are so proud of you Miss Acri. #EMSD37Pride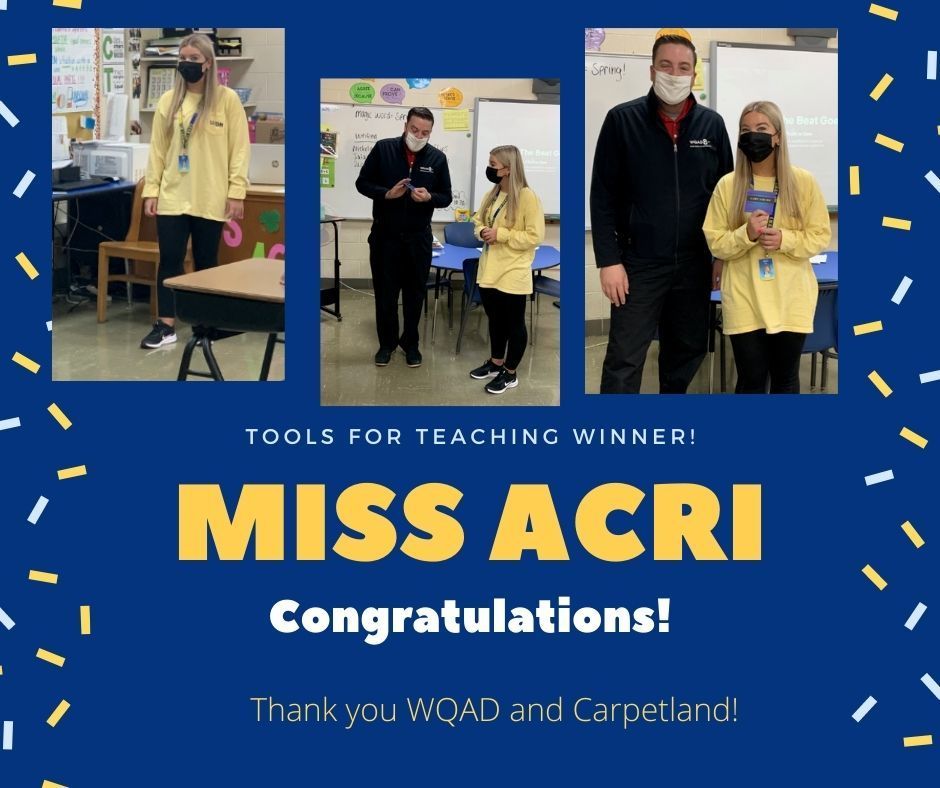 Skyward Family Access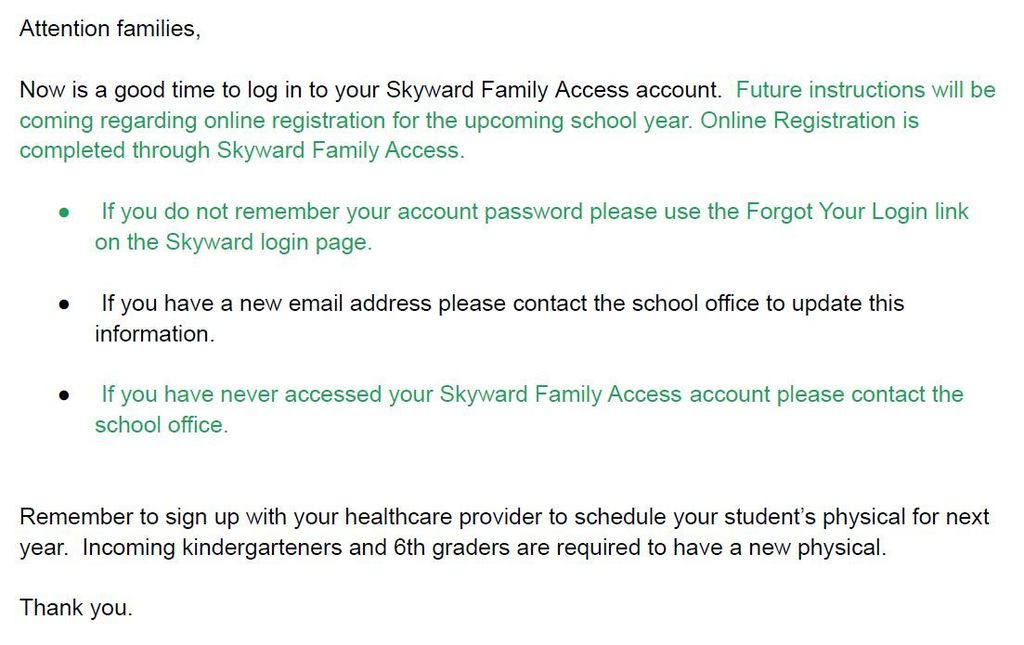 Lisa Therriault, 3rd grade teacher, is our Wildcat Spotlight this week. Lisa is a down to earth teacher who makes her students feel like her very own. When walking into Mrs. Therriault's room you will find student-centered learning and all students engaged. Mrs. Therriault ensures all her students have what they need to be successful. We are thankful for your hard work, Mrs. Therriault. You're appreciated. #EMSD37Pride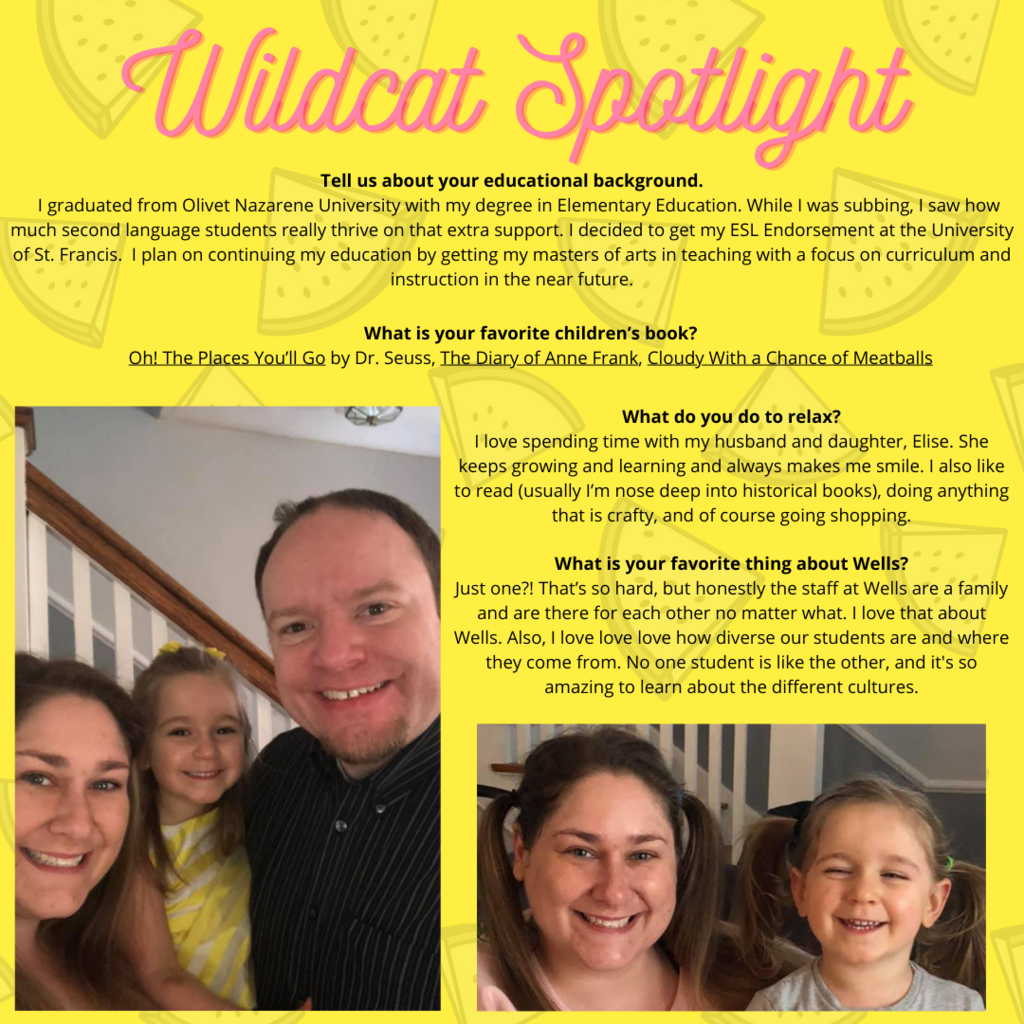 EMSD Spirit Week

Today, we are featuring another amazing paraprofessional, Ms. Petree. Ms. Petree is a positive person on our team at Wells. Her smile and bubbly personality makes us all smile. Ms. Petree, thank you for your hard work. We appreciate you! #EMSD37Pride

Today, in our Wildcat Spotlight is Mrs. Dopler. Mrs. Dopler is also a paraprofessional at Wells Elementary School. Mrs. Dopler teaches reading and math small groups. Thank you for all that you do daily, Mrs. Dopler. You're appreciated! #EMSD37Pride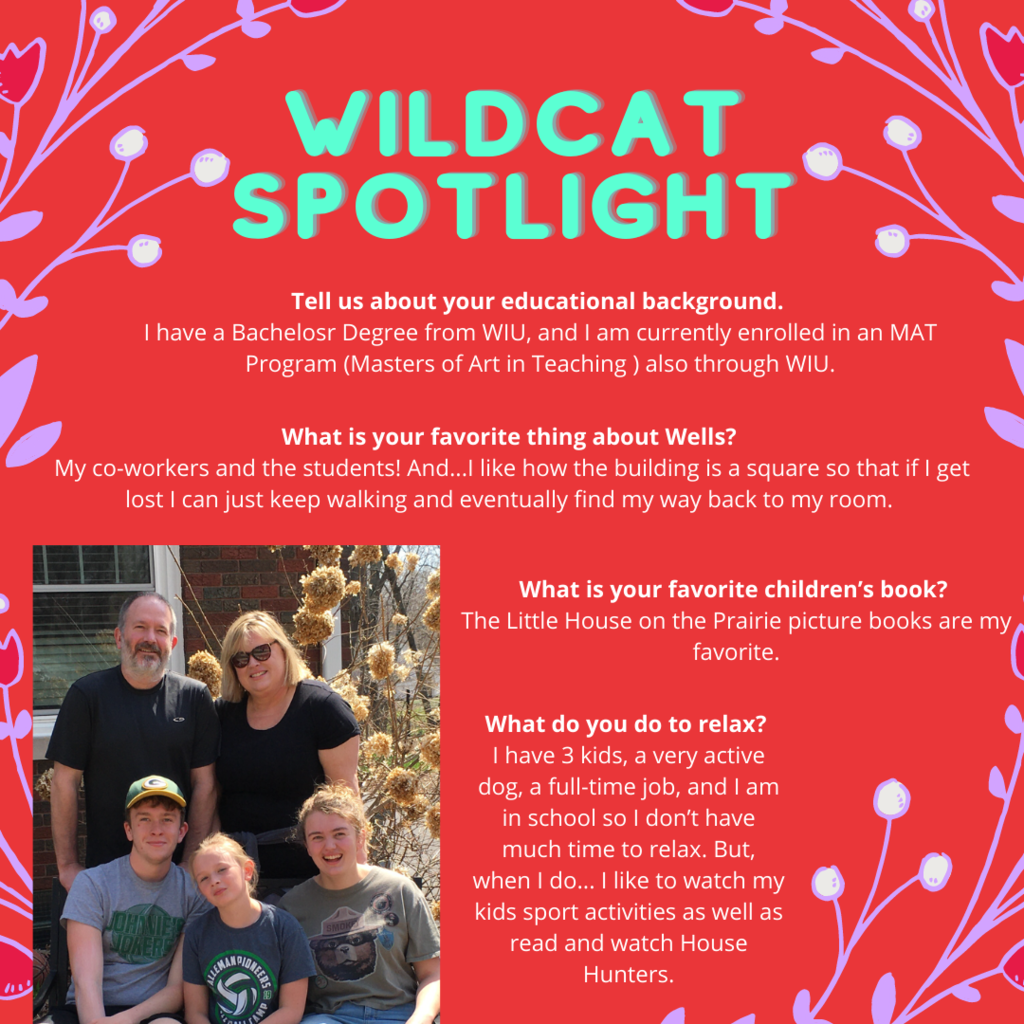 Picture retakes will be on April 15th. Please call the office at 309-796-1251 to schedule an appointment if your student was absent or if your child needs a retake.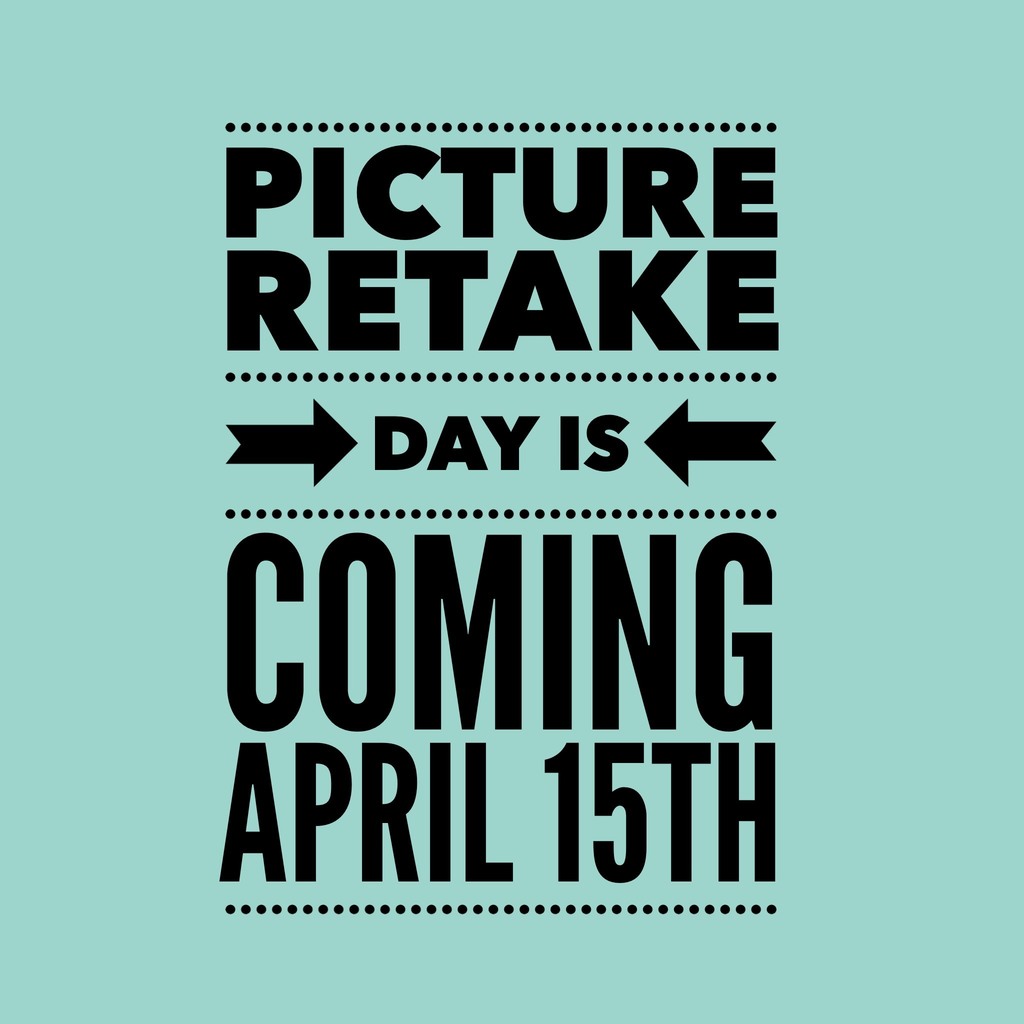 Ms. Cartwright is being featured in our Wildcat Spotlight today. Ms. Cartwright is a paraprofessional at Wells. Her background and knowledge are a huge asset to our team. Ms. Cartwright, thank you for your dedication to Wells. You are a part of our students' success. You're appreciated. #EMSD37Pride

Let's honor those who serve our amazing country!

We thank YOU!!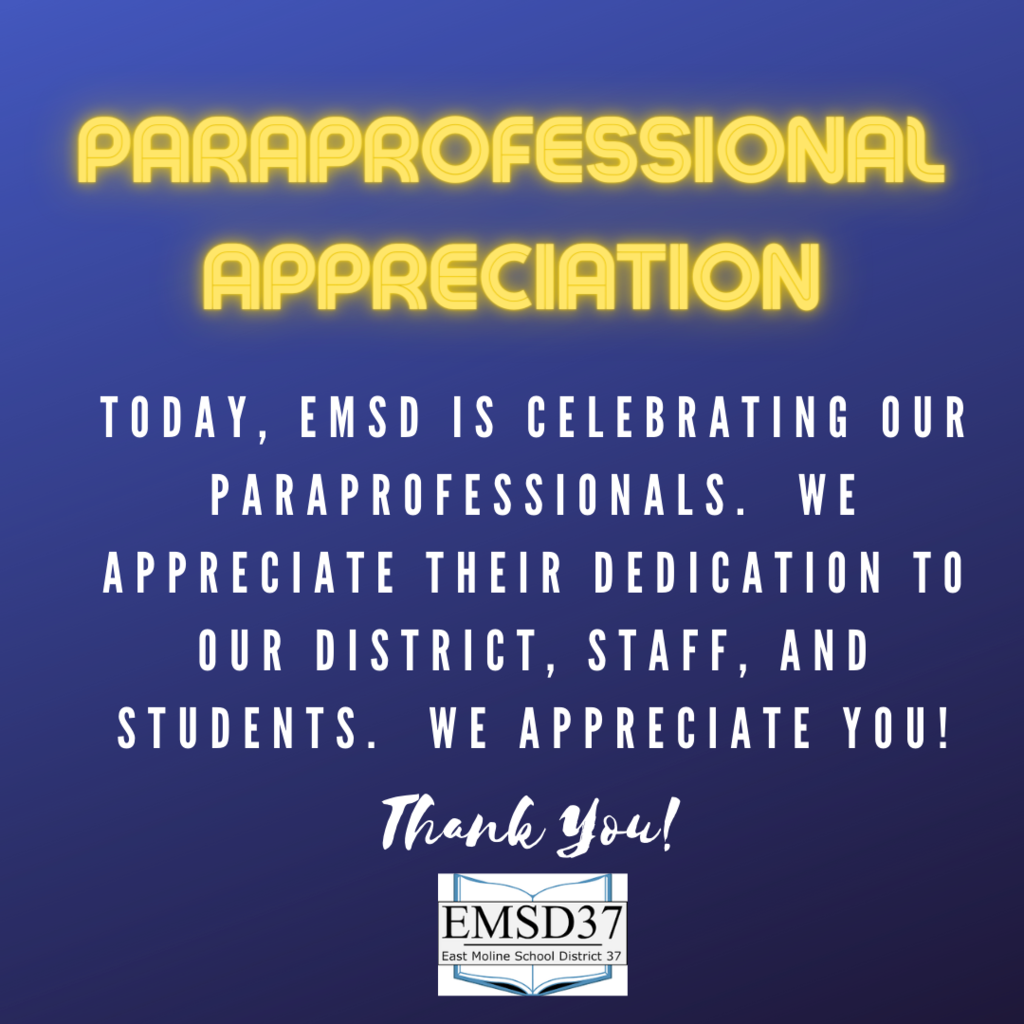 Way to go Wildcats!!! You met your third quarter goal of receiving10 or less office referrals. The entire third quarter, we only had 2. This is a huge accomplishment. Today, we celebrated by playing BINGO as a whole school. The UTHS cheerleaders had a special greeting for us this morning as well to cheer us on. Our 4th quarter goal is the same. We will receive 10 or less office referrals. We know that we can do it! Keep up the good work!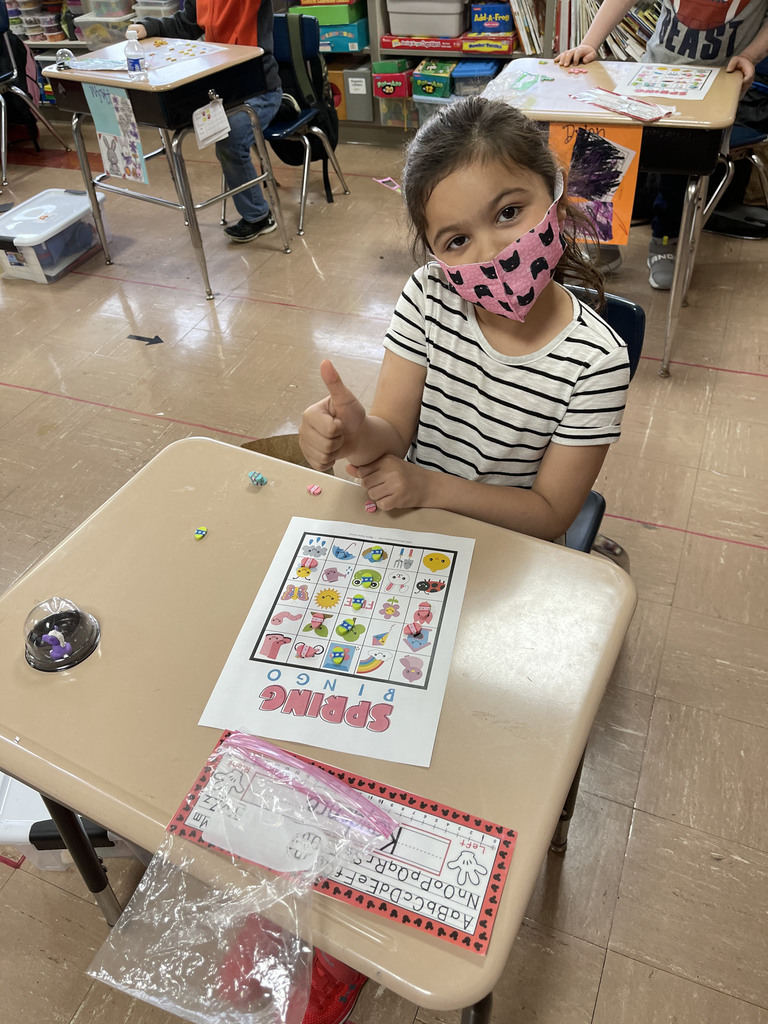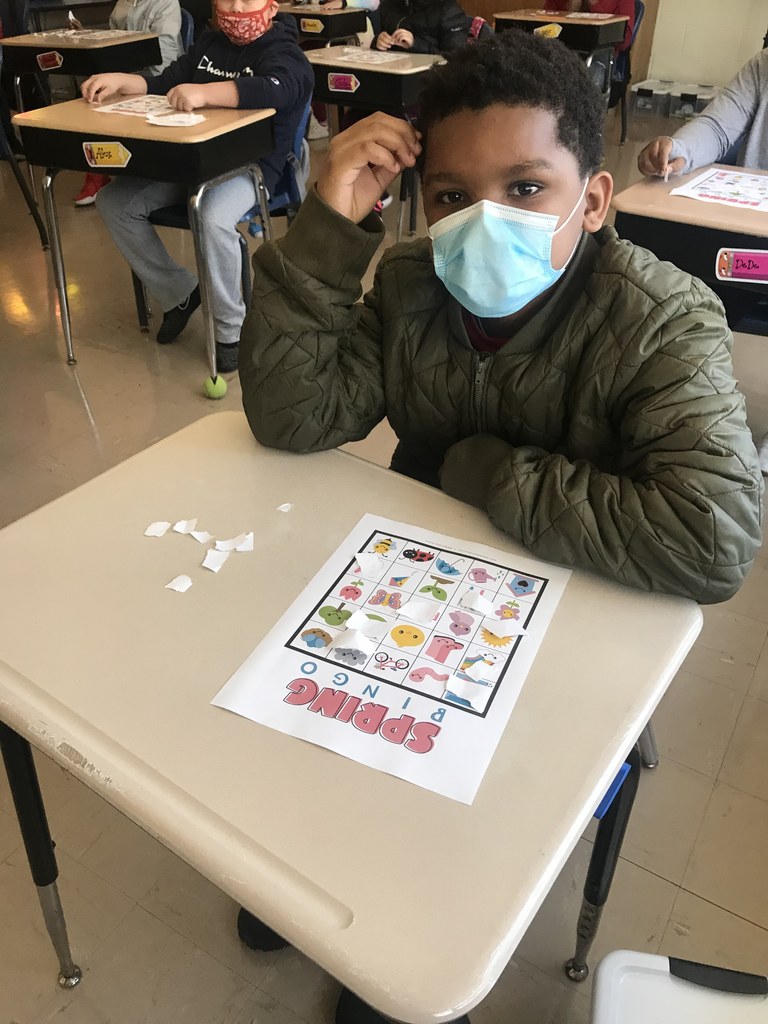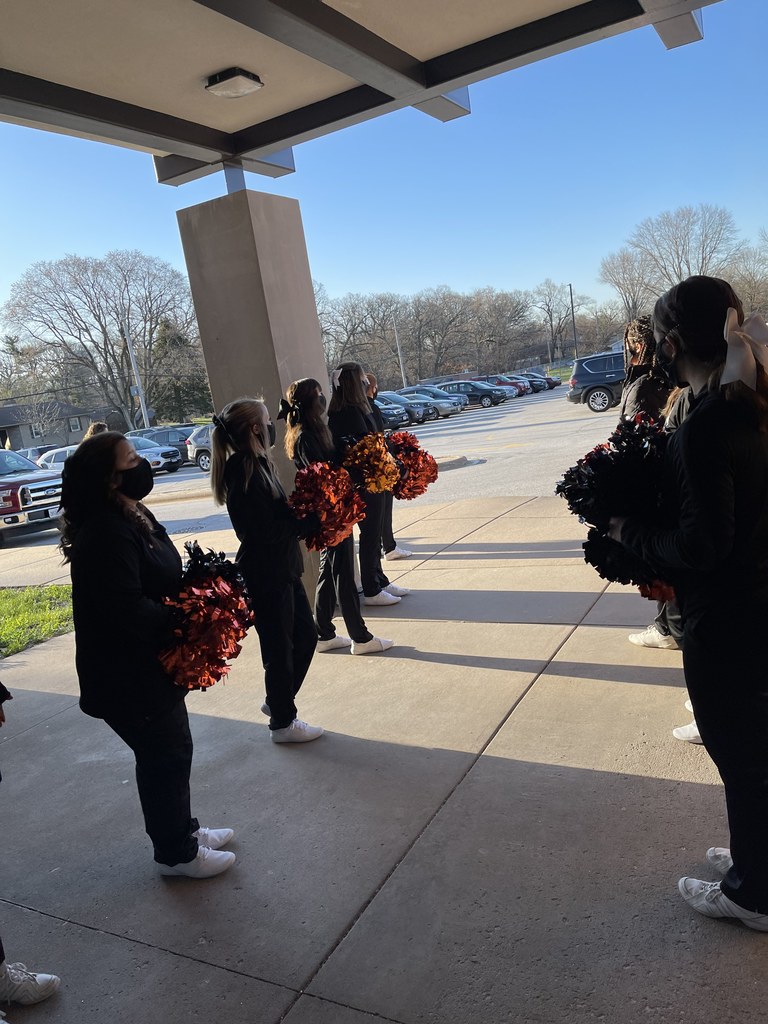 This week in the Wildcat Spotlight, we are featuring Ms. Spencer. She is a second grade teacher at Wells Elementary School. Ms. Spencer not only cares about her students' learning, but she cares deeply about who they become as a person. Ms. Spencer makes strong personal connections with her students and her classroom feels like a family. You are appreciated, Ms. Spencer! #EMSD37Pride

REMINDER... There is NO SCHOOL TOMORROW, Friday, April 2nd, and NO SCHOOL on MONDAY, April 5th.



UTHS Homecoming Poster Contest All submitted posters will be displayed in the hallways at UTHS during Homecoming Week. Be sure to include your name, grade, and school name on the back of the poster.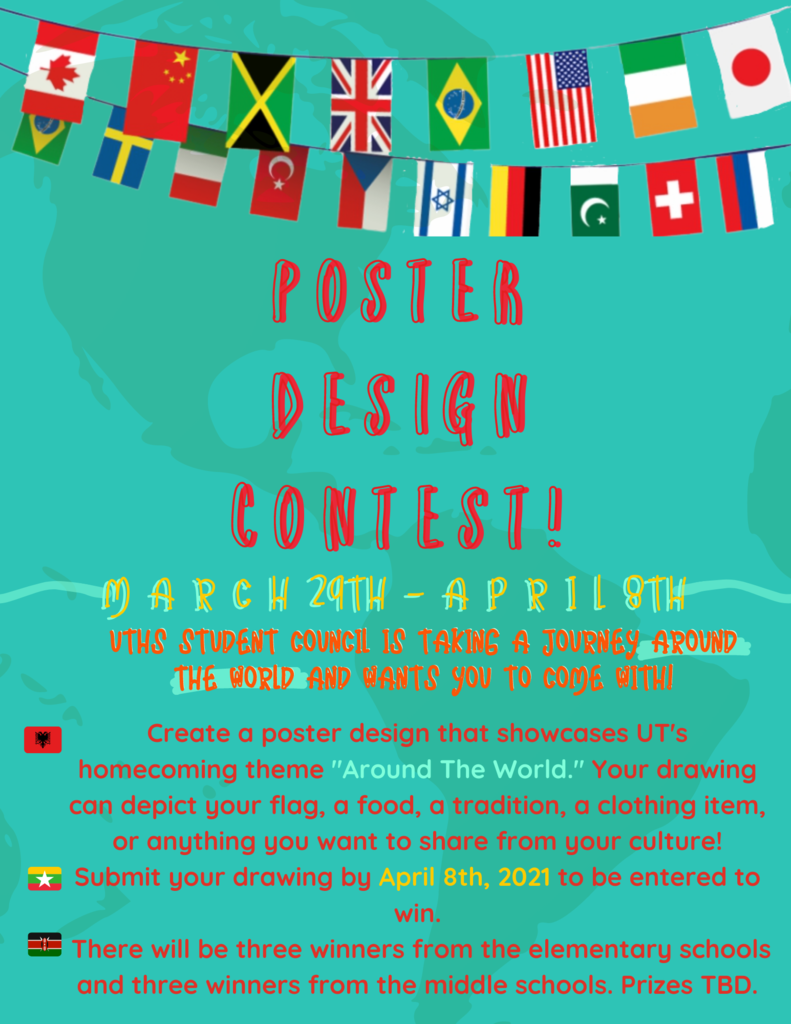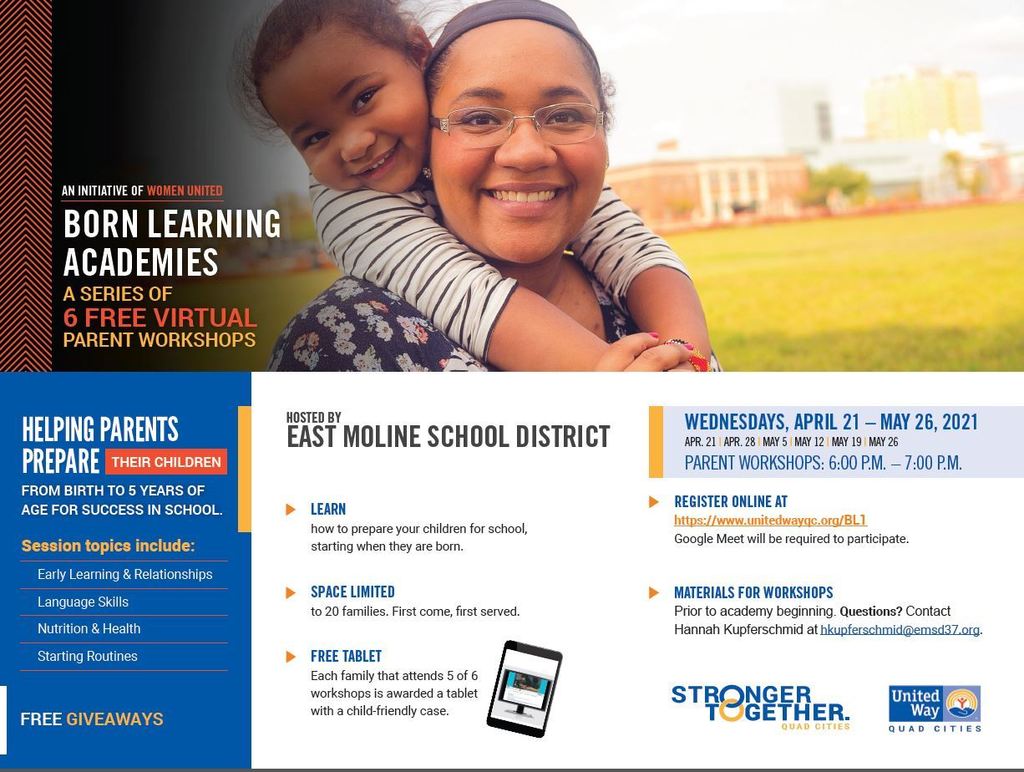 Google Classroom problem...