Our Core Values (English)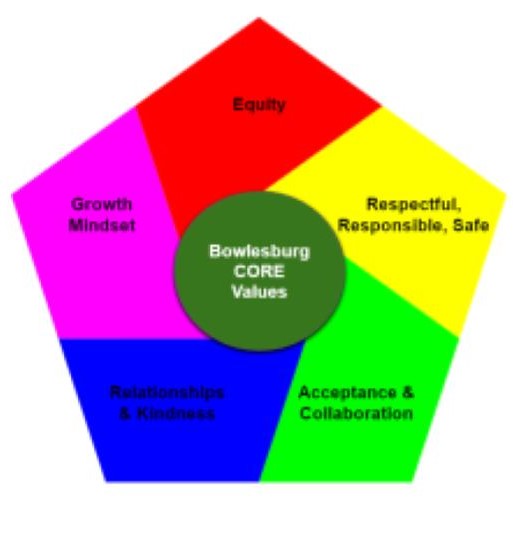 We believe in…
Being Respectful, Responsible, and Safe
All members of the school community will treat one another with consideration, integrity, and honesty. We accept the responsibility to work hard and persevere in all that we do and to take responsibility for our actions. We will provide a space that is emotionally and physically safe for all.
Relationships and Collaboration
All members of the school community accept shared responsibility for the learning of all students. We will build relationships with colleagues, students, families and the community.We will develop student agency through their collaborative learning to become successful citizens, learners and teammates.
Acceptance & Kindness
We will accept all members of the school community as they are and treat them with kindness, empathy and respect. We will value their ideas, opinions and thoughts. We have a high-regard for our own and other's well-being and happiness.
Equity
The school community strives to create opportunities for ALL students to achieve success. We provide all students with appropriate and rigorous curriculum and high-quality instruction that recognizes differences in cultures, needs and learning styles. We advocate for the resources necessary to support successful teaching and learning.
Growth Mindset
As a school community we believe that our basic qualities are things we can cultivate through our efforts. We will encourage lifelong learning, risk taking and perseverance.