EMSD37 Employee Wellness Center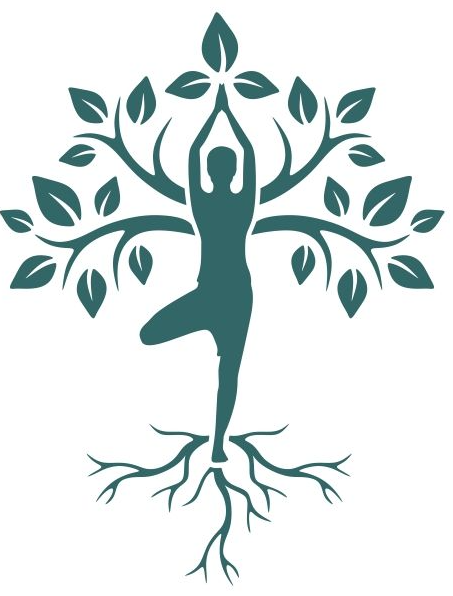 East Moline School District believes that school employee well-being is essential. We offer a variety of resources to help support the physical, social, emotional, and professional well-being of all employees.
Resources Available for All District Employees
Click on the title of the resource for more information.
An Employee Assistance Program (EAP) is an employee benefit program that provides convenient resources to help employees navigate life challenges, adverse events, stress, and other issues.

The EAP is a free and confidential service to you and provides you with a wide variety of benefits including face-to-face sessions, telephonic counseling, and web-based services.

All district employees have access to this benefit! See the flyer for registration instructions.

How Right Now – Finding What Helps

How Right Now is an initiative to address people's feelings of grief, loss, and worry during COVID-19. How Right Now's website also features an interactive tool to help users find resources that address their specific concern. Resources include fact sheets, articles, webinars, mobile apps and crisis hotlines.

Mental Health America is the nation's leading community-based nonprofit dedicated to addressing the needs of those living with mental illness and to promoting the overall mental health of all.

Physical activity can make daily life better. It can boost your mood, sharpen your focus, reduce your stress, and improve your sleep, just to name a few.

Move Your Way is a resource from the U.S. Department of Health and Human Services to promote physical activity. To help Americans get motivated and make exercise more fun, Move Your Way offers information, videos, an interactive tool and fact sheets for adults and kids.

10 Days of Headspace - This interactive digital guide is the perfect intro to Headspace, meditation, and creating a mental well-being routine.

30 Days of Mindfulness Calendar

Support for Working Parents from Headspace

Guide: Working (and Parenting) from Home - Managing your workload from home and keeping little ones occupied is a challenging adjustment. When times get tough, restless, or a little bit boring, try our recommended mindful exercises and games for kids.

COVID-19 Resources for Wellbeing

Visit the Optum emotional support website for facts and resources about COVID-19 and tips for keeping you educated, healthy and engaged. Optum also provides a public crisis help line that is free of charge and available to anyone, so you can share it with family and friends.

Everyone can benefit at some point in their life from counseling. No matter the size of the obstacle that you have to overcome or the feelings in your way to live a meaningful and fulfilled life full of joy, counseling can help you achieve that daily experience. We are fortunate to have many skilled professional in the Quad Cities to listen and support you during times of stress.

If you are on the district's health insurance plan, be sure to check that the provider you choose is in plan network.

Experiencing Burnout - How to Get Back on Track

Grounding Techniques - For Stress and Anxiety
Resources Available for BCBSIL Health Insurance Members
Click on the title of the resource for more information.
To access the many resources available to Blue Cross Blue Shield members, register to participate in Blue Access for Members at www.bcbsil.com. Click on "Register Now" for new users. Be sure to have your BCBS ID card handy. Blue Access is available 24 hours a day, 7 days a week, 365 days a year.

Blue Access Features:

Access to health and wellness information

Cost estimator

Compare hospitals

Claim status

Receive email alerts

View your personal information

Locate a provider

Print a temporary ID card or order a replacement card

View and print Explanation of Benefits (EOB)

Blue Cross Blue Shield of Illinois Digital Recipe Book

Food is what connects us. BCBS has designed a webpage to be the ultimate nutrition source for delicious recipes, helpful cooking and nutrition tips, food preparation videos and even the opportunity to "ask the dietitian" nutrition questions!

Well onTarget – A Dynamic Wellness Program

Wellness is more than diet and fitness. It involves making healthy choices that enrich your mind, body and spirit. Well onTarget is designed to give you the tools and support you need to make these choices, while rewarding you for your hard work.

*New Fitness Option at Home
On March 23, 2021, a digital-only Fitness Program option becomes available for members who prefer to work out at home. Members get full access to both digital fitness videos and live classes. And it's available at a lower price of just $10 per month. Learn about the new fitness option and how employees can enroll.

*New Members Can Join the Fitness Program and Have Enrollment Fee Waived for June
Summer special: New eligible members who sign up from June 1 to June 30, 2021, can take advantage of this waived enrollment opportunity for the Fitness Program. The program offers four flexible gym options. Click here to find out how you can enroll.

With the Blue Points program, you will be able to earn points by regularly participating in a range of healthy activities. You can then redeem your points for popular health and wellness merchandise and services. Blue Points offers you many features:

Instant recognition of points. Real-time granting of points gives you instant notice of your healthy efforts.

Easily manage your points. The interactive portal makes it easy to understand how many points are available to be earned. You can also track the total number of points earned year-to-date. All of your point data will be displayed on one screen.

Get more Blue Points. The Blue Points program gives you the option to supplement your Blue Points balance using a credit card to redeem your points for a larger reward.

Expanded selection of rewards. Redeem your hard-earned points in an expanded online Shopping Mall.

Virtual Visits Powered by MDLIVE

Speak with a doctor – anytime, anywhere! Virtual visits allows you to consult a doctor for non-emergency situations by phone, mobile app or online video anytime, anywhere. Speak to a doctor or schedule an appointment at a time that works best for you!

$0 Copay!

24/7 access to an independently contracted, board-certified MDLIVE doctor

Access via phone, online video or mobile app from almost anywhere

Average wait time of less than 20 minutes

Activate your account - pick the way that is easiest for you:

Call MDLIVE at 888-676-4204

Go to MDLIVE.com/bcbsil

Text BCBSIL to 635-483

Download the MDLIVE app

24/7 Nurseline - Around-the-Clock, Toll-Free Support

Get answers to your health questions when you need them - 24 hours a day, 7 days a week. When a health problem pops up late in the day or in the middle of night, it can be hard to know how serious it is. Should you go to the emergency room? Urgent care? Or can it wait until you can see your regular doctor? The 24/7 Nurseline can help answer your health questions, day or night.

Plus, when you call, you can access an audio library of more than 300 health topics – from allergies to surgeries – available in English and Spanish.

Our health plan members have access to Blue365, a discount program and online destination for health-focused discounts. Below are just a few of many examples of discounts available through this program:

25% off Any Mindfulness-Based Course

As part of your Blue 365 membership, you are eligible for a 25% discount on any of eMindful's live streaming or recorded premium courses. The courses range from single, short form episodes to day-long retreats, to multi-week intensive programs and are available in a variety of subjects on how to apply mindfulness into your life including Stress Reduction, Mindful Eating, Chronic Pain Management, Yoga and Qigong Movement, and more.

Exclusive Offer: Pay Only $150 for Nutrisystem®'s 14-Day Weight Loss Kit and Reboot Your Body in Just Two Weeks!

Blue365 members can see actionable change through Nutrisystem's proven approach that combines three key features for health weight loss: Balanced nutrition, quick and easy fully prepped meals delivered free to your door, and foods you love like pizza and burgers made healthier.

Get 30% Off Virtual Live At-Home Yoga, Fitness and Meditation Classes

Take At-Home group classes on live, two-way streaming video, with the most inspiring teachers from all over the U.S. and the world. Practice with a global community of like-minded people. A wonderful collection of group classes in Yoga, Dance, Movement, Fitness, Meditation, Spirituality, Healthy Eating and Cooking. This immersive at-home experience of sound and vision, comes with a playlist to match. All classes are 60-75 minutes and cost $10.50 only for Blue365 members. All class tickets also include access to the class video for 7 days after class.

BCBSIL Health Plan - Covered Services for EMSD Members

Routine Wellness Checks

The district health insurance plan covers annual wellness physical exams. The greatest benefit of an annual physical is knowledge – for both you and your physician. These visits establish a baseline of your personal health against which your doctor can detect unhealthy trends before they become risk factors. Schedule your annual wellness check today!

Counseling Services (Also referred to as psychotherapy office visits)

The district's health insurance plan offers coverage for in-network counseling services. Always be sure to check that the provider is in the plan's network. In-network providers can be found by calling the customer service number on the back of your insurance card, checking online through the Blue Access member portal, or by asking a provider's office.

Mental Health Providers to Fit Your Needs

Whether you need a counselor, psychiatrist or treatment facility, Blue Access for Members can help you find one. Log in to BAM. Then, click Doctors & Hospitals to start your search.

Extra Support for Serious Issues

If you are dealing with an especially complex mental health issue, BCBS licensed behavioral health professionals may contact you. They can help you understand your condition and find sources of support to help you stick with your treatment plan.

Answers to Your Questions

BCBSIL can help you understand how your mental health benefits work or find a provider. Just call the Customer Service number on the back of your member ID card if you need help.

​Stay Informed about COVID-19

Find the latest information and resources on the BCBSIL COVID-19 employer website.

Get COVID-19 updates by text: Receive real-time updates about COVID-19 on your smartphone, smartwatch or tablet – just text UPDATEIL to 33633

Colon Cancer Screening Saves Lives

Colorectal cancer is the third most common type of cancer in Americans (excluding skin cancers) – and the third leading cause of death from cancer. Screenings can catch it early when it's treatable.

Help spread the word: BCBSIL recommends that everyone 50 to 75 years old get a screening. People with a family history of the disease or have other conditions that could lead to colorectal cancer may want to get screened earlier. They should discuss this with their doctor.

Read these colon care articles to learn more about who should be screened and when, screening options and more.
Other EMSD Plan Wellness Benefits
Click on the title of the resource for more information.
Blue Care Dental Enhanced Benefit

Do you have heart disease or diabetes? Or are you pregnant? Blue Cross Blue Shield of Illinois Dental Plan offers additional dental benefits that can keep you healthier and reduce your overall health care costs by lowering the chance of more serious complications. Employees must be a member of the district dental plan to utilize this benefit.

Blue Cross Blue Shield has provided a Dental Wellness Center where employees can "Ask a Dentist" questions about dental health or concerns, view wellness communications, and view animations from various dental topics. Plan membership is not required to access these free resources.

VSP Vision Plan (VSP members only)

Even if you have 20/20 vision, eye care is essential. An eye exam is more than just seeing clearly. Eye exams provide an unobstructed view of the blood vessels and can help detect early signs of serious eye and health conditions like glaucoma, diabetes, high cholesterol, and high blood pressure. According to the CDC, nearly 88 million US adults are living with prediabetes and 85% do not know they have it. Early signs can be detected with an eye exam and regular eye exams can reduce the risk of diabetes related vision loss by 95%.

The district vision plan covers eye exam services with providers that are in the VSP Choice Network. See the plan summary for specific details.

The VSP Wellness Center has articles and advice about prevention and treatment of common health concerns. Examples of topics include fitness, nutrition, eye disease and conditions, and health conditions, just to name a few. Plan membership is not required to access these free resources.

​BC Ancillary Life Insurance Members: New Vendor and Mobile App for Travel Resource Services

Employees enrolled in the life insurance plan from Blue Cross and Blue Shield of Illinois (BCBSIL) have access to Travel Resource Services. The program, which helps members access emergency assistance, will be administered by a new vendor. How the emergency services cover members.