District Staff - Maintenance Assistance
Have a Building Concern or Need a Repair?
Please log in to Skyward Finance and click on the "Work Requests" tab.
Click "Add" on the right side.
Then fill out the details in the window that comes up.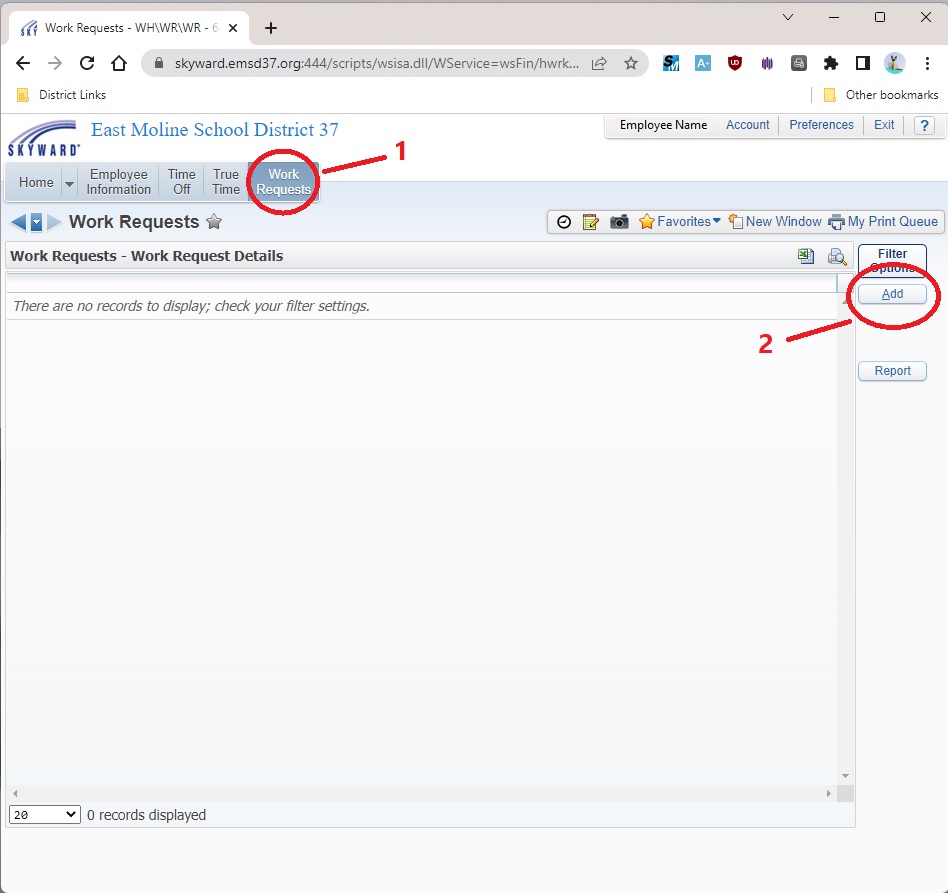 Please email Cassie Terrill immediately so that she can deactivate your badge while you search. This is for the safety of both the staff and the students in case that a student or someone outside of the district has found/taken the badge. This will prevent anyone from gaining access that they should not have to our district.
Broken Badges / Badge Doesn't Work
Badge Not Working (with printers only)