RISE - Student 1:1 Information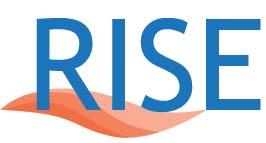 Reaching to Inspire Student Excellence
The RISE Vision
East Moline School District #37 is dedicated to using technology by promoting lifelong learning through creativity and collaboration while encouraging community success in an ever-changing world.
Rigorous, Student-Centered Instruction
What impact will a 1:1 environment have on instruction?

Research shows:

More engaged learners

Better technology skills

Implementation is key
What it looks like
Increased individualized feedback for students

Digital/technological literacy integrated into every part of the curriculum

Immediate formative data to inform instruction and interventions

Expansion of STEAM Programming
Our Path Forward
Chromebook Devices - 2nd through 8th grade

Warranty - 3 yr with accidental damage coverage

White Glove Service - to assist in setup and distribution

Content Filtering and Classroom Management through LightSpeed

2nd - 8th grade students take devices home

K-1 Students will use iPads
Security & Content filtering
Your students online safety and security are important to us. We have implemented software and other methods to ensure your students are protected at all times while they are using their device. We will also be enabling a parent portal for you to opt in for weekly reports on web usage.
We will use LightSpeed Device Detective to disable and GeoLocate lost or stolen devices.

LightSpeed Relay will provide web-based content filtering both on-campus and off.

Parents can receive weekly reports of web usage.

Email notifications are sent to administrators for search terms involving self-harm, bullying, violence, or any other terms via a customizable list.
Managing devices in the Classroom
We will use "LightSpeed Classroom" to give staff control over devices in their rooms.

View student screens and record them, display activity history, communicate with individuals, monitor progress on assignments, limit web browsing to specific sites to ensure students stay on task.

Staff can lock devices to get eyes upfront, or send links for all devices to view at once.
For more information, please see the links below to the Student Handbook and the specific board policies.
Board Policies
5:125 - Personal Technology and Social Media; Usage and Conduct
6:235 - Access to Electronic Networks
7-140 - Search and Seizure
7-190 - Student Behavior
EMSD37 Chromebook Handbook.pdf