Employee Guide for New Enrollments
I enrolled in benefits. What happens next? 🤔

Be on the lookout for new insurance cards!
If you enrolled in health insurance and or dental insurance, you will be receiving your insurance cards by mail to the mailing address you provided on your enrollment form. If you enrolled in the VSP vision insurance, you will not be receiving an ID card. All you have to do is tell the eye doctor's office that you are VSP member. If you prefer to have a printout, you can access your information through your membership portal. If you enrolled in the TASC FSA plan, you will be receiving your FSA spending card by mail.
Activate your accounts!
BCBSIL helps you get the most out of your health care benefits with Blue Access for Members (BAM). You and all covered dependents age 18 and up can create a BAM account.

Go to bcbsil.com/member.

Use the information on your BCBSIL ID card to sign up.
Speak with a doctor – anytime, anywhere! Virtual visits allows you to consult a doctor for non-emergency situations by phone, mobile app or online video. Activate your account now so you can access this benefit when you need it!

Visit MDLIVE.com/bcbsil.

Click "Activate Now".

Enter your BCBSIL Member ID # (found on your insurance card) and date of birth.

Once you are in your MDLIVE portal, you will want to load your personal information (allergies, etc.) and pharmacy information.
Access and review your personalized benefit information through the VSP membership portal.

Visit VSP.com.

Click "Get Started" under "Create an Account".

Enter your information.

Choose your username and password. We recommend using your email address for your username.

TASC Flexible Spending Account

Visit tasconline.com.

Click "New MyTASC User" in the login box on the home page.

Select "I am a new user."

Your username is your 12-digit TASC ID. You can find your TASC ID on your TASC Card. You will want to use the email address that you provided on your enrollment form.
Download these apps to your mobile device so you can access your benefits on the go!

The BCBSIL App! – BCBSIL Health and Dental
Stay connected with the BCBSIL App and access important health benefit information wherever you are.
View and email your member ID card

Find an in-network doctor, hospital or urgent

care facility

Access your claims, coverage and deductible information

Log in securely with your fingerprint

Access Health Care accounts
To download the app, text* BCBSILAPP to 33633 or search for BCBSIL in the Apple App Store or Google Play.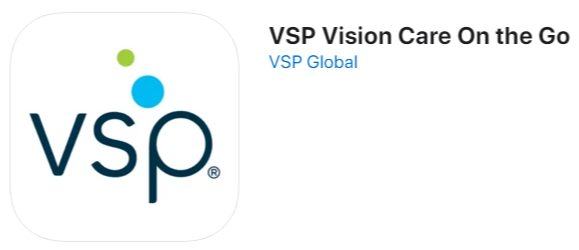 Look into your retirement account every now and then.
If you are unsure which retirement program you are enrolled in, check with the EMSD37 HR department.
IMRF Employees:

Once you are enrolled in the IMRF plan, you will receive a packet in the mail from IMRF. You will want to fill out the beneficiary information included in the packet, and mail it back in the stamped envelope they provide you. You will also want to sign into your member access account, so you can manage your IMRF account online. Instructions for signing into your member access account can be found at this IMRF page: https://www.imrf.org/en/members/members-must-know/member-access

TRS Employees:

If you are a TRS employee, you can create your TRS account and view your benefits report by visiting this website: https://member.trsil.org/subsections/secureaccountaccess/security/signin.aspx
Visit the EMSD Employee Wellness Center
East Moline School District believes that school employee well-being is essential. We offer a variety of resources to help support the physical, social, emotional, and professional well-being of all employees.
Visit the virtual Employee Wellness Center on our district website: Employee Wellness Center